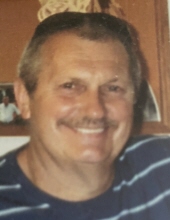 Obituary for Albert William Casterlin
Albert Casterlin Sr., 71, passed away on January 9, 2021, surrounded by his family and loved ones.

Albert was born August 1, 1949, in Franklin, New Jersey. His parents were Mahlon Casterlin, Leona Aumick, and Herbert Little. He grew up with three brothers, Thomas Casterlin, Allen Casterlin and Herbert Little; and one sister, Janice Karstetter.

Albert joined the United States Army where he served his Country proudly until his honorable discharge. Following his military service, he worked in construction and for Ames Rubber corporation for 35 years.

Albert "Pop" married Joy Fletcher on May 8, 1982. They lived the majority of their lives in Port Jervis, NY before moving to Bossier City, LA, and finally settled in Great Falls, MT. They raised four children, Albert Casterlin Jr., Michael Casterlin, Shasta Szewczyk, and Debra Aguilar.

Pop is survived by his wife; four children; ten grandchildren, Hazel, Brody, Michael, Christopher, Preston, Lynneese, Anthony, Johnny, Chloe, and Benjamin; one great-grandchild, Christopher; brothers; sister; son-in-law, John Szewczyk; and numerous nieces and nephews. He is preceded in death by his parents and grandchild, Elizabeth.

At his request, no service will be held. A celebration of life will be held in the New York/New Jersey area with his family and friends at a later date.