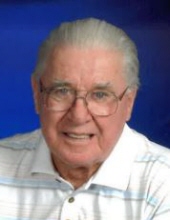 Obituary for Donald Alec McDonald
Donald Alec McDonald was born on January 18, 1940, in Billings, MT to Florence Patricia Sullivan and John Murdock McDonald. Don was the baby of the family with two older siblings, Jay and Patricia. Sadly, he left this earth on July 24, 2020, while being cared for in his home by wonderful hospice nurses and his loving family.
Though born in Billings, he grew up in Butte and attended St. Pat's Elementary and Butte Central. Don always said that growing up in Butte was a true blessing, and his stories always told of wild adventures and good times with his friends. Those friends grew up and formed a group called the "Pagan Babies." They met regularly in Butte to celebrate and maintain that friendship.
Don and Frances Dombroski married as young adults and had three delightful boys, Daniel John, Gerald Patrick and Thomas Lee. They later divorced.
In 1977, Donald Alec McDonald met MaRhae "RhaeDee" Dee Kuno and became a father to her two children, Jed Paul Demeule and Jennifer Ann Demeule. Don and RhaeDee were married for 43 years until his passing. They worked together to build and run Sunnyside Preschool for 30 years. Don's crowning role at Sunnyside Preschool was to be the Easter Bunny dying and hiding over 600 eggs a year and hosting up to 100 kids a year. Over many years he earned the title "The Big Bunny."
Don followed in his father's footsteps and became a master electrician. He also pursued other career opportunities in drug, alcohol and criminal justice. He served as a director of a long term care facility for recovering addicts. For many years, Don was an active member of AA, where he made lifelong friends, and helped others to reach and maintain their sobriety.
Church has always played a major role in his life and he always stayed close to his Savior. He served in many capacities in his church, but his favorite calling was as a coach for youth basketball. He loved teaching the kids about the game of basketball and how to both win and lose gracefully.
Sports were a large part of Don's life. He often spoke of his adventures in basketball and football in Butte while growing up. He was later inducted into the Butte Central Sports Hall of Fame. As an adult in Great Falls, he successfully coached girl's middle school basketball to many victories. He loved coaching just as much as the girls did playing.
Don was preceded in death by his grandparents, Murdock McDonald, Rose Ann Killoy, Francis Dennis Sullivan and Margaret Mary O'Brien; parents, John Murdock McDonald and Florence Patricia Sullivan; brother, John "Jay" Murdock Jr. His heart was broken when he lost a grandson, John Mitchel McDonald in 1993, and then again when he lost his daughter, Jennifer Ann Demeule in a car accident near his home in Great Falls in 1999.
Don is survived by his wife, MaRhae; sister, Patricia; his children, Daniel, Gerald, Tom, Jed; and numerous daughters-in-laws; nieces; nephews; grandchildren; and great grandchildren.


Previous Events
Graveside
Highland Cemetery
Great Falls , MT 59405