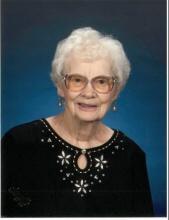 Obituary for Myrtle Storhaug
Myrtle Storhaug, age 98, passed away of natural causes in the early hours of Saturday, March 27, 2021, in Great Falls. A celebration of life with the family will be held at a later date.

Myrtle was born on February 13, 1923, amidst a North Dakota snowstorm. She married Leonard Storhaug in 1951, and they were married 62 years until his passing in 2014.

Myrtle received her associate's degree in business administration and worked many years as a secretary.

She had two daughters, Lynette and Laurie; four grandchildren; and six great-grandchildren, all of whom she was very proud.

Leonard and Myrtle loved traveling to visit family in North Dakota, Oregon, and Washington.

She was preceded in death by husband, Leonard; parents, Otto and Ellen Pasche; and siblings, Hazel, Harold, Evelyn, and Ardys. She is survived by her two daughters, Lynette (Duane) Bolender of Great Falls, and Laurie (Bill) Mounce of Vancouver, WA; grandchildren, Heather (David) Anderson, Josh (Courtney) Bolender, Eli (Michelle) Mounce, and Ben (Beth) Mounce; great-grandchildren, Ryder Anderson, Teaghan Anderson, Mackenzie Bolender, Caleb Bolender, Connor Mounce, and Sammy Mounce.