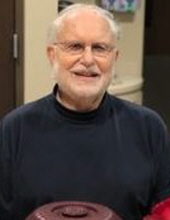 Obituary for W. Gary Shelden
In spite of a long, intense effort put forth by a myriad of dedicated doctors, W. Gary Shelden passed gently into the loving arms of Jesus, entering heaven on September 10, 2020. He was surrounded by the presence and voices of his loving family and friends including those living in Australia and New Zealand.

Gary was born to Herb and Geraldine Shelden in Bozeman, MT joining siblings, Stan and Beverly, and joined later by brother, Wade. Growing up in Belgrade, MT afforded him the delight of being surrounded by two sets of grandparents and many spirited cousins while learning the love of fishing from his grandpa' and the art of weeding gardens from his mom.

The family moved to Great Falls in 1952, where Gary was embraced by the Methodist Youth Group, forging life-long friendships. He graduated from GFHS in 1957, and entered what is now MSU in Bozeman majoring in secondary education, preparing him to teach math and science. While there he met Rose Taylor, a nursing major. Their romance blossomed into a life-long love, nurtured by love letters and lengthy long-distance phone calls.

After graduation in 1961, Gary's math/science career took him to Darby, MT, to Bonanza, OR, and back to Great Falls in 1967 to teach Physics at CMR. In that span of time, two precious daughters were born, Deborah Kay, and Jill Suzanne.

Gary taught at CMR until retirement in 1994. Summers gave him the opportunity to start a rototilling business preparing gardens which accelerated his interest in gardening. Gaining skill and knowledge, he became a Master Gardener. Another delight to him was the yearly canoe trip with the church couples' group, the Pairables, times filled with goofiness, camaraderie, and spiritual deepening as the group bungeed canoes together to float the White Cliff portion of the Missouri River. The trip was affectionately called the 'Bloat Float'.

Through the years, Gary served the Lord using his gifts at Trinity Lutheran Church as elder, treasurer, and small group Bible study leader. Together Gary and Rose served as Marriage Encounter presenters, having their own marriage blessed and strengthened in the process.

Gary is survived by wife of 58 years, Rose; daughters, Jill O'Moore, Debbe (Marek) Wojak of AU; grandchildren, Isaac Lee and Austyn Sellers of MT, Jared Cummings and Adam Wojak of AU, Taylor (Michele) Cummings of NZ; great-granddaughter, Kynslie Dear of MT; sister, Bev (Don) Werner of AZ; brother, Wade Shelden of WA; and numerous, still spirited cousins and their spouses.

Gary was preceded in death by his parents; brother, Stan; and granddaughter, Daphne Sellers.

In lieu of flowers, memorials are suggested to Trinity Lutheran Church or Peace Hospice of Great Falls.


Previous Events
Visitation
Schnider Funeral Home
1510 13th Street South
Great Falls, MT 59405
Funeral Service
Trinity Lutheran Church
1226 1st Ave N
Great Falls, MT 59401
Reception following internment at Highland Cemetery.