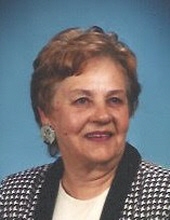 Obituary for Shirley Mae Thomas
Shirley Mae Thomas, 84, of Great Falls, passed away Friday, February 23, 2018.

Shirley was born on July 25, 1933 in Roundup, Montana to Thomas Joseph Thomas and Amy (Jorgenson) Thomas. She worked for a short time for the American Red Cross, worked for the parts department in a car dealership in Missoula, and delivered newspapers in the surrounding communities before retiring. Her job as a nanny for a rancher brought her much joy because she was able to be around farming, animals and the outdoors that she loved so much.

Shirley also enjoyed hunting, fishing, camping and rock hounding.

Shirley is survived by her children, Amy (William) Walker of Ralph, AL, Janice (Joseph) Keough of Gulfport, MS, Jackie Gruwell of Cassellton, ND, Dennis (Carla) Compton of Vaughn, MT, Nathan (Gail) Compton of Lolo, MT, and Jeff (Tracy) Compton of Tucson, AZ; 13 grandchildren; 24 great-grandchildren and 1 more on the way; nephew Thomas L. (Jane) Thomas; and niece Terri (Dan) Gregory.

She was preceded in death by her parents; brother Thomas Theodore Thomas; and son Ward Compton.

Memorials in Shirley's name may be made to the Humane Society of Cascade County, PO Box 1774, Great Falls, MT 59403.
Memorial Contribution
Humane Society of Cascade County