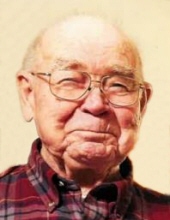 Obituary for Norman Albert Lesofski
Norman Albert Lesofski, 86, of Great Falls, passed away peacefully on February 4, 2020.
Norman retired from the U.S. Air Force in January of 1971. He had an extensive military career, serving in Korea and Vietnam. He received many accolades which include a silver star and a bronze star, as well as a purple heart.
After his retirement, he volunteered for the Education Board in Craig, Montana. He worked various jobs, including welding for the state of Montana. He was also a long time member of the Eagles Lodge and the VFW.
He found the love of his life in Newfoundland, Canada and they had 6 children. He had a deep love for the outdoors, a love which he passed onto his 14 grandchildren. He was also the best father-in-law that anyone could ask for. He was loved by everyone he met, and he will be deeply missed by all.
Norman was preceded in death by his son, Dean; daughter, Penny Jo; and daughter-in-law, Melissa.
He is survived by his loving wife, Marina Lesofski and their children, Sandra (Timothy) Miller, Kenny (Rhonda) Vernon, and Victor Lesofski.
A viewing will be held on Sunday, February 9, 2020, from 3 p.m. until 5:00 p.m. at Hillcrest Lawn Memorial Chapel. A funeral service will be held at Hillcrest Lawn Memorial Chapel on Monday, February 10, 2020, at 11:00 a.m.


Previous Events
Visitation
Hillcrest Lawn Mausoleum
1410 13th St S
Great Falls, Montana 59405
Visitation
Hillcrest Lawn Mausoleum
1410 13th St S
Great Falls, Montana 59405