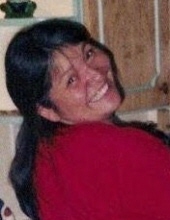 Obituary for Anita Fay Fronsee
Please join us to celebrate Anita Fronsee's beautiful life. On Thursday, January 9, 2020, at 7:00 p.m. there will be a Rosary followed by a Wake. Breakfast will be served from 7:00 a.m. to 9:00 and the service will be at 2:00 p.m. on Friday, January 10, 2020. All celebrations will be held at the Little Shell Cultural Center, 1529 Stuckey Road, Great Falls, MT. At the end of the service there will be a potluck.

Please send financial memorials to Aaron Fronsee's PayPal account to help with her end of life expenses. Account link: paypal.me/fronsorion.

To share your memory of Anita's life, please post it to her Facebook page.


Previous Events
Rosary
Little Shell Cultural Center
1529 Stuckey Rd
Great Falls, Montana 59404
Wake
Little Shell Cultural Center
1529 Stuckey Rd
Great Falls, Montana 59404
Celebration of Life
Little Shell Cultural Center
1529 Stuckey Rd
Great Falls, Montana 59404