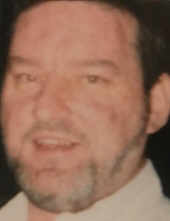 Obituary for Jack L. Sabo
Jack Lee Sabo, 64, of Great Falls, passed away on November 24, 2019, surrounded by family.
Jack was born to parents Harry Ernest and Mary Kay Sabo on April 27, 1955, in Great Falls. Jack graduated from Great Falls High School in 1973. All five of Jack's children would also go on to graduate from Great Falls High School. Go BISON.
Jack married his high school sweetheart, Debbora Chisamore on June 8, 1973. They were together until the day she passed, December 21, 2016. This would be Jack's proudest accomplishment. He spoke of it every day. Jack and Debbora are survived by their 5 children, Jeffrey J. (Kimberly) Sabo, Jeremy L. (Lindsey Jo) Sabo, Jason N. (Sheena) Sabo, Kristina Pittman-Sabo, and Katherine R. Sabo, and their 15 grandchildren. Grandsons include Taylor, Trenton, Cade, Colton, Mason, Carson, Noah and Karter. Granddaughters include Madisyn, Jackson, Jazlyn, Paizley, Zoey, Kinley, and Makenzie. Jack is also survived by his sister, Anna (Dean) Droppelman and his nephew, James (Sandra) Sabo.
Jack did not have a lot of hobbies, but what he did love; he loved with all of his heart. He loved his wife, Debbie, dearly, and since her passing in 2016, he has been waiting on the day to be with her again. Jack was very proud of his five children, and was often heard bragging about them and their families to his Napa Auto Parts co-workers and customers. Jack spent 44 loyal years behind the counter at Napa, something that his family is very proud of him for.
Other things that Jack enjoyed were watching an old Western movie, laughing at the three stooges, collecting coins, yelling at the t.v. during Steelers football games (a trait that carried over to all five children, and numerous grandchildren), building puzzles and model airplanes, and dreaming of the day that he would finally be able to fix up his "prized possession", his 1966 El Camino.
Jack was preceded in death by his parents, Harry and Mary Sabo; brothers, Michael (Millie) Sabo and Larry (Carol) Sabo, sister Gertrude Ruth Sabo, and the love of his life, Debbora Sabo.
The family will hold a celebration of life at later date, sometime in early 2020.
Memorials/flowers/donations may be sent to 1200 7th Street South.