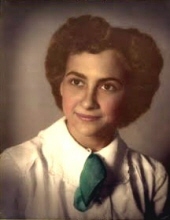 Obituary for Frances Delores Orso
Frances Delores Orso, 86, went home to be with the Lord on February 17, 2021. She passed away with family by her side. A family service will be held in Mobile, Alabama on Friday, February 26, 2021, with a viewing at 11:00 a.m. and the service at 12:00 p.m. at Mobile Memorial Gardens Funeral Home.
Frances was born in Dawes, Alabama on March 1, 1934, to Howard and Ruth Reeves. She worked hard while growing up on the family farm with her brothers and sister. Some of her chores included taking care of animals and picking cotton in the hot Alabama sun. She married Gerald Orso in 1957 and raised the family by his side. During his career in the USAF, they were stationed at bases in New York, Georgia, Taiwan, California, and Florida. Later she worked for the civil service and was proud to complete her associate's degree. Hurricane Andrew destroyed her home in 1992, so she moved to Montana to be near her son's family. Her joy was to get to see her grandsons grow up.
Frances asked Jesus to be her Lord and Savior early in life and it was her faith that carried her through all the seasons of her life. Her life scripture promise was Deuteronomy 31:6b, "I will never leave you nor forsake you."
She is survived by her son, Michael (Julie) Orso; three grandsons, Trevor, Nathan, and Caleb; sister, Esther Smith; cousins; and nieces and nephews. She was preceded in death by her parents; husband, Gerald; son, Roger; siblings, Thomas Lee, Howard Jr., Lois, and Donald Reeves.