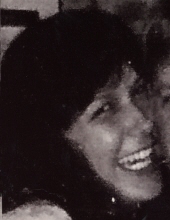 Obituary for Frances Marie Geaudry
Frances Marie Geaudry – Gerdes, "Stoney Burk", age 57, passed away In Great Falls, MT on January 5, 2021. Frannie was born in Great Falls, MT on September 28, 1963 to Lloyd Raymond and Lorelei Joan (Archambault) Geaudry.

She received her schooling in Great Falls, attending Franklin Elementary, West Junior High and C.M. Russell High School.

Her union with Marty Gerdes, for 35+ years, placed her in the world's most honorable profession, that of a mother and homemaker. She was blessed with four children, John Myre; and Kristina, Misty and Jedidiah Gerdes. She worked many years in her housecleaning business, but she still had time for her family and friends and hanging out with her eight grandkids. Cooking and the great outdoors were her passions including camping, gardening, and the races.

Frances was preceded in death by her parents, Lloyd and Lorelei Geaudry; brother, Lloyd Jr.; and her cousin, Lloyd.

She is survived by her husband, Marty; her sons, John Myre and Jed Gerdes; daughters, Kristina and Misty Gerdes; eight grandkids, Sage, Jonna, Kyler, Madyn, Amaya, Maddy, Lyla and Maliyah; and Krissy's new baby, to arrive soon. They all reside in the Great Falls area. Additional survivors include a brother, Troy (Sue) Geaudry; sisters, Susan Geaudry, Lily (Mark) Hath, Pattie (Arnie) Depping and Doris (Rick) Sack; and numerous relatives and friends.

A celebration of life will be planned for the springtime.