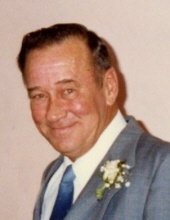 Obituary for Gary Lee Hunter
Gary L. Hunter, 84, of Great Falls, passed away on Sunday, July 19, 2020.

Gary will be laid to rest in Wisconsin by his family, no local services will be held.

Gary, the son of Vernon and Ida Hunter, was born on February 4, 1936, in Wisconsin. While in his senior year of high school, he enlisted in the United States Air Force. Gary served in Vietnam, the Philippines and at numerous other bases. He retired from Malmstrom Air Force Base as a flight engineer after 20 years of service to his country.

He remained in Great Falls and became active as a softball umpire for the Women's and Men's leagues for many years. He enjoyed snowmobiling, fishing, hunting and golfing.

On November 10, 1990, in Reno, NV, he married Earlene. For the past twenty years they have been snowbirds at Lake Havasu City, Arizona.

Gary leaves behind his wife, Earlene; sister, Eileen Cline of Green Bay, WI with her family; and two stepchildren, Billie Coolidge and Dave Doughty.

He was preceded in death by his parents; siblings, Jean Bodah and Lloyd Hunter; and beloved fur friend, Friday.


Events