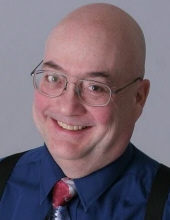 Obituary for Nicholas L. Bourdeau
Nicholas L. Bourdeau, 68, of Great Falls passed away at his home on Monday, July 27, 2020. Private services are being held.
Nick was born December 25, 1951, in Missoula to J. Fred and Lottie Bourdeau. They moved to Great Falls in 1953. He graduated from Central Catholic High School in 1970, went on to Gonzaga University and then graduated from University of Montana with an accounting degree.
After several years with Blue Cross Blue Shield, working as a federal auditor, he went out on his own as a forensic CPA. He was the star witness in one of the largest healthcare fraud cases in the United States and developed a computer program that calculates the complicated child support guidelines for Montana. This program is currently being used by the majority of family law attorneys, the Montana district courts and the Child Support Enforcement Division.
Nick is survived by his mother, Lottie Bourdeau; his wife of 32 years, Vickie Bourdeau; daughter, Danielle Devers of Belgrade; step-sons, Shannon (Laura) Chouinard of Great Falls and Erich (Michelle) Chouinard of Renton, WA; six grandchildren; sister, Annette (Chris) Anderson of Seattle, WA; brother, Alex (Virginia) Bourdeau of Salem, OR; nieces; nephews; and cousins.
Nick was preceded in death by his father, J. Fred Bourdeau.
Please send any memorials to Backpacks for Kids c/o Great Falls Food Bank (1620 12th Ave N Great Falls, MT 59401).