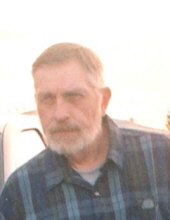 Obituary for Charles W. Emanuelson
Charles W. Emanuelson

Charles William Emanuelson, 72, of Great Falls, passed away on February 9, 2019.

A private family gathering is being scheduled for a later date. Cremation has been done by Schnider Funeral Home.

Charles was a retired phone installer and repairman. He had an interest and hobby of Cowboy Action Shooting and was known in the community for his participation in the Sun River Rangers, Black Horse Shootists, and Rocky Mountain Rangers.

Charles is survived by his life partner, Maureen (Renie) Prince; and Cousins Tom, Charlotte, Elaine and Ada.

He was preceded in death by his parents Harold "Rusty" and Margaret "Beanie" Emanuelson; uncles Carl, Verner, Gus; aunts Dorothy and Sarah; and cousin Jens.